Our New Litter Is HERE!
Kyle's SECOND litter arrived on May 18th!!
We have 3 male and 4 female pups in this litter. They will be available for pickup starting on July 13th. Asking $2,500 each (10% discount for Veterans). Picks are first-come first-serve with a $500 deposit. Each comes with a 2-year health guarantee and lifetime breeder support.
Contact us for updates and to schedule a visit!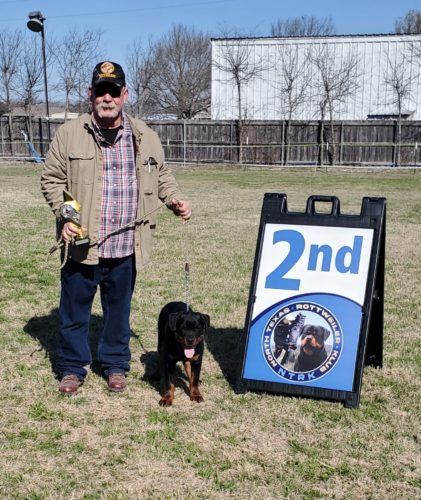 Sire – Aaron Vom Schutzlowen-Blut "Kyle"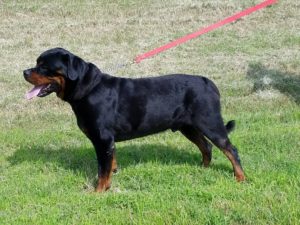 Wyclef Vom Schwarzbachtal

Jun. 26, 2008

Rottweiler

(#ADRK 116627)

BH, AD, VPG1, IPO2 / DT VDH CH

Amigo Vom Schwaiger Wappen

Mar. 5, 2003

Rottweiler

(#ADRK 107833)

Jun. 6, 2006

Rottweiler

(#ADRK 112918)

Lore Vom Schutzlowen-Blut

Dec. 15, 2011

Elvis von der Muhlbachstrasse

Feb. 7, 2008

Rottweiler

(#ADRK 115574)

BH-WT, ZTP, SCHH/VPG III, AD / DT JGD CH ADRK & VDH

Mambo von der Crossener Ranch

Jun. 23, 1998

Josy von der Hassberghöhen

Aug. 30, 2005

Rottweiler

(#ADRK 111705)

Empira Vom Schutzlowen-Blut

Sep. 22, 2003

Rottweiler

(#ADRK 108715)

Apr. 25, 2007

Rottweiler

(#WS 23214602)
Dam – Tahya Von Schutzlowen-Blut "Tahya"
York Vom Schutzlowen-Blut

Apr. 1, 2019

Caleb Vom Schutzlowen-Blut

Aug. 1, 2016

Lore Vom Schutzlowen-Blut

Dec. 15, 2011

Carla Vom Schwaiger Rathaus

May. 1, 2021

Sofie vom Schwaiger Rathaus

Oct. 18, 2007

Rottweiler

(#ADRK 105253)

Unka Vom Schutzlowen-Blut

May. 1, 2018

Jul. 1, 2012

May. 5, 2002

Rottweiler

(#NHSB 106761)

Rottweiler

(#AKC WS37595301)

UCI AM.CH MULTI V RATED

Mar. 13, 2004

Rottweiler

(#ADRK 109403)